The desire to obtain a MacBook may not come true if you cannot raise the necessary funds. Apple computers are in fact expensive, and given how good they are, it should not be a surprise.
It is important to note that you do not have to give up the idea of getting a Mac if you cannot afford a brand name. There is still the option of getting a used MacBook, which is far cheaper.
There are plenty of people wanting to get rid of their old Macs, so if you're interested in buying one, contact them and see if it's worth it.
It's important to know that a used MacBook will probably have some performance problems. It's best to follow a checklist before buying a second-hand computer, as there are many things to look for.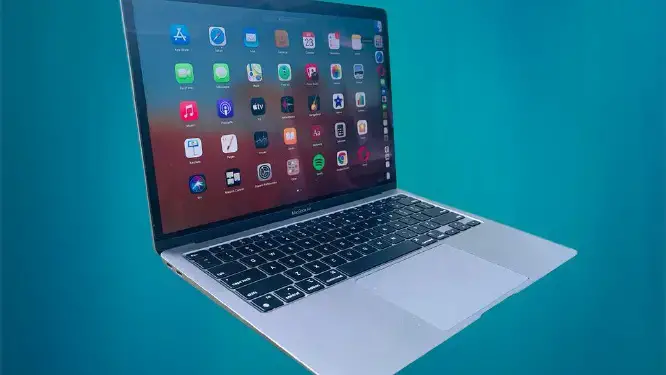 1. Find Out If the MacBook Is Loading Properly
The first thing you should do is boot the MacBook and see if it loads. If the device is used, don't expect a quick load, but it should not take too long either.
If the Mac keeps restarting randomly due to Kernel Panic, an issue that is common with used computers, this should be noted as well.
If you're tech savvy, you'll notice potential problems right away and won't waste money on them.
2. Try the keyboard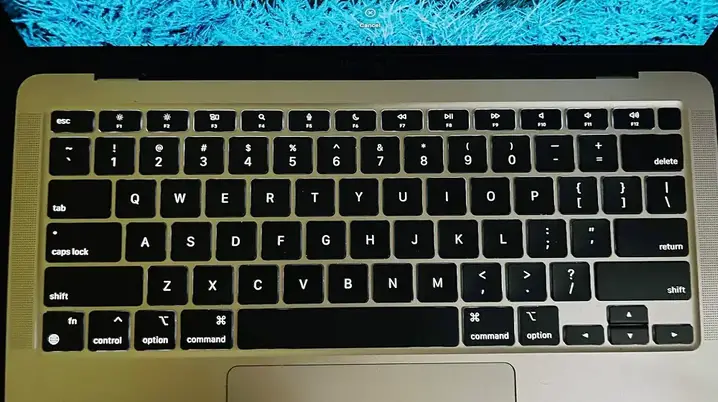 If you have a responsive keyboard, it should work. Make sure that all the keys are responding to the clicks. It is not enough to refrain from purchasing the computer if there are one or two bad keys, but if the keyboard is bad in general, you should not buy such a MacBook.
Spend some time clicking different keyboard shortcuts. If the keyboard is OK, shortcuts should work too, but it's better to be safe than sorry.
3. Check if the microphone, speakers, and webcam work
With a laptop, you don't have to purchase an external microphone, speakers, and a webcam like you would with a desktop computer.
Apple has these three as well, so make sure you check them out, especially if you do a lot of video or voice chatting for work or anything else.
4. Listen to the laptop's sound
Normally, loud noises after turning on a computer are a bad sign, but they might cease after the system has finished loading. You may have a serious problem, however, if the noise persists while the computer is running and no resource-intensive applications are running in the background.
This could be caused by dust inside your computer. If the current owner didn't clean the MacBook, it might be because they weren't keen on taking it apart to clean it properly. Dust inside clogs the fans, which mean they won't cool it.
It may not be the dust, but that the MacBook is somewhat outdated and has inadequate hardware. The cooling pad is not something you can replace. 
Getting one of those might be a viable alternative since the accessory provides fresh air and reduces the MacBook's temperature in order to improve its performance.
5. See How Responsive Applications Work
You should check how quickly different apps load and whether they're responsive during the testing phase. Launch Activity Monitor and sort processes by their resource usage and see if the numbers make sense.
You might run into hardware problems sooner or later if you use a low-end application that uses a lot of memory and CPU. These MacBooks are recommended for people that do not need such power.
6. Look for Scratches
There should be no problem with a few scratches. They are to be expected when buying used laptops. It is possible to cover these with a few stickers.
If there are physical damages that make the MacBook look awful, you should probably think twice about it. Taking the pragmatic approach and getting such a Mac anyway is still a possibility if the laptop itself works and you don't care about its looks.
7. Test the Ports
Test all the ports to determine whether USB cables and other cables connect properly, as well as whether the MacBook responds to them. The port issue is one of the most difficult to resolve because such intricate internal hardware cannot be replaced.
The rule of thumb is that if a laptop's ports do not work, you should not get it and look for an alternative.
8. Connect via wireless
It's usually better to use an Ethernet cable than Wi-Fi, but most laptop users don't.
Connect to a nearby network to see how the MacBook works when it's connected to the internet.
The important thing is to make sure you can actually use the connection, since old Macs are known to have issues when trying to connect to the internet.
9. Check the battery life
The MacBook's battery is the last thing on the checklist. You should expect to charge a second-hand laptop more frequently, but the battery should still last a while.
Use the device for a while with demanding applications running. If you have the charger plugged in while using the MacBook, see how fast it charges.
If the battery appears to be okay, you should not be too concerned. It may be advisable to refrain from buying a MacBook if its lifespan is shorter than anticipated.