Every day, we receive an increasing number of spam calls. Many businesses believe that making a phone call and promoting their current product is a good idea.
However, it becomes grating after a while. So, let's look at how to ban spam calls on your iPhone.
How to use your iPhone to block spam calls by selecting contacts
This may be the ideal solution for you if you receive spam calls from a specific number or a group of numbers on a regular basis.
This could be the most effective approach to block out anyone who is bothering you at any given time. So that's how it's done.
Open the app on your phone.

You can now open any tab, including favourites, recent, and voicemail.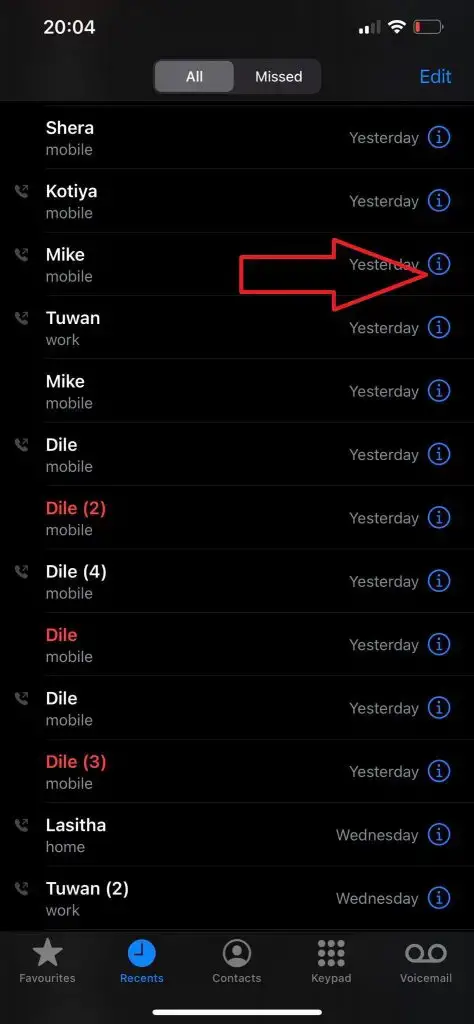 3. From the list, select the number you want to block.
4. To access the contact options, tap the small 'I' icon on the right side.
5. Scroll to the bottom of the options menu and select 'block this contact.'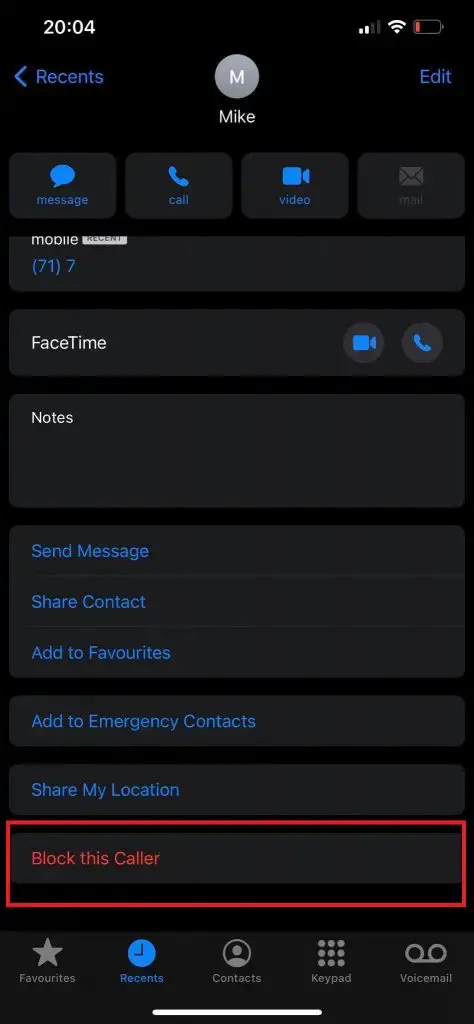 You may also do this with any contact from your Contacts app.
If you accidentally blocked a contact you don't want to block, use the instructions below to unblock them.
Go to the Settings menu. Then select Phone settings from the drop-down menu. The option to block contacts will appear.
You can unblock the contacts you don't want to block by removing them from this list.
How to use the Silence Unknown Callers feature on your iPhone to block spam calls.
Silence an Unknown Caller is a unique feature available in iOS 13 and later. All calls from unknown numbers will be blocked as a result of this setting. If a phone number is detected as unknown by iPhone, it is marked as such.
You haven't saved that phone number in your address book.
You've never sent a text to that number.
If that number does not appear in your emails, please contact us.
As a result, the majority of the banned calls come from entirely unknown callers.
However, if you are a person who frequently receives calls from different numbers, such as a businessperson, this solution may be too unsafe for you. 
If you want to use this feature, make sure you first save all of your critical contacts in your contact list.
To enable the Silence Unknown Callers option, follow the steps below.
Activate the settings.

Go into the "phone" options.

Scroll down to locate the option to "mute unknown callers."

Activate the option.
Learn more about the option to silence unknown callers.
You do not entirely ban calls by turning on quiet unknown callers. When you receive a call from an unknown caller, the call is first hushed, then forwarded to voicemail, and finally the number you received the call from appears in your calls list.
As a result, if a crucial call comes in from an unknown number by accident, it will not go unnoticed.
Another benefit is that if you make an emergency call, the blocking of unknown calls will be disabled for 24 hours, allowing you to be reached.
This is a very useful and intelligent feature that demonstrates how user-friendly the iPhone is.
How to use applications to filter spam calls on your iPhone.
If the first two ways don't work for you, you can use an app to detect and stop spam calls from the app store. 
If you're doing this with an app, you'll need to give it permission to control your calls. 
You can even do it with the help of a handful of apps. When you first use most apps, you are automatically guided to allow the app to manage your calls.
However, we will also show you how to accomplish it manually.
First, get the app you'll need. There are hundreds of apps available, each with its own set of capabilities. Make sure you pick the one that best fits your requirements.

Go to Phone in the options menu.

Select 'Call blocking and identification' from the drop-down menu.

You can now see the app (or applications, if you have more than one) that can handle your calls. The app can be turned on or off using the switch next to it.
If you have a lot of apps, you'll need to prioritise them.
To do so, go to edit and drag the items up and down to rearrange them. When you receive a call, the app on the top will get the highest priority.
Truecaller allows you to block spam calls on your iPhone.
Truecaller allows you to block spam calls on your iPhone.
TrueCaller is a popular and well-respected call management programme among many users. It is compatible with both Android and iOS devices.
TrueCaller has amassed a big database of phone numbers from its subscribers. It can also manage calls and texts, which is a nice feature.
1. Caller ID
Truecaller has a big database of phone numbers that they've gathered from all of its subscribers. So, if a truecaller user stores a phone number, that number is likewise saved in the truecaller database under that identity. 
When you receive a call, truecaller will scan the database for the number, and if the number is already in the database, the contact name will be displayed immediately. When you receive calls from unknown numbers, this is useful.
2. Spam alert
You can mark a number as spam in truecaller if you receive a spam call. When a phone number is flagged by a large number of people, it gets added to the spam list.
Truecaller will notify you when you receive a call from a spam number. Essentially, this feature aids in the detection of scammers
3. Set up a profile
Truecaller allows you to build a profile with your name and photo. Tags can also be used to add additional information. When calling someone for the first time, this is helpful. 
If they're a Truecaller user, they'll be able to recognise and respond to your phone number.
4. Blocking incoming calls
Truecaller has the call blocking capability, as expected. You can choose to block certain numbers or all of the numbers in the spam database.
Truecaller also allows you to send text messages and do a variety of other things. We propose that you download it from the app store and give it a try
Some suggestions for avoiding spam calls
When our phone number is disclosed in inappropriate ways, we frequently receive spam calls. So, the best thing you can do is keep your phone number hidden. 
Here are some pointers on how to go about it.
      2. Only give out your phone number to persons you know and trust.
      3. Do not include your phone number on any coupon, website, or survey.
      4. Do not make your phone number public on social media.
      5. If you have a business, keep a separate business and personal phone number.
If you're asked to jot down your phone number while purchasing a product or service, do so if it's required.
These are the methods for preventing spam calls on your iPhone. I hope this advice was helpful in avoiding scam calls.