These days, text messaging is the most convenient way to connect. If you want to send a message to a large number of individuals at once, simply create a group with all of them and send the message. It's that simple.
However, as a drawback, we are constantly bombarded with unwelcome and obnoxious texts. Furthermore, our contact may have been added to dozens of groups, which would have been redundant. So, in today's article, we'll look at how to get out of group text on an iPhone.
SMS/MMS and iMessage
iMessage is a messaging programme created specifically for iPhone users. iMessages provide a lot more functionality than standard SMS text messages. Users may now apply amazing effects to their text messages thanks to the newest iMessage improvements. iMessage also supports a variety of emoticons, GIFs, and a variety of other features.
iMessage can only be used between two Apple devices, thus there is a separate SMS/MMS software on the Apple iPhone that allows you to send messages to any device, even other Apple devices. This software just supports regular SMS/MMS communications and lacks a number of features.
Both of these apps allow you to establish groups. We'll also show you how to exit the group conversations.
On the iPhone, how can you get out of a group text?
Open iMessages or the SMS/MMS app on your iPhone to quit the group text.

Now, by clicking on the group chat you wish to leave, open it.

A little icon will appear at the top.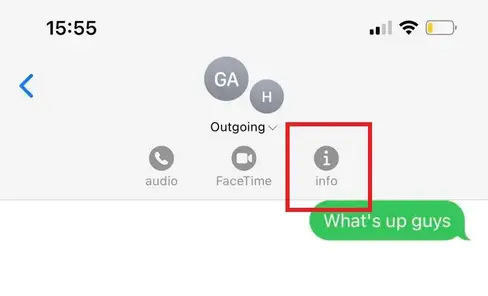 4. Then, from the drop-down option, select "leave conversation."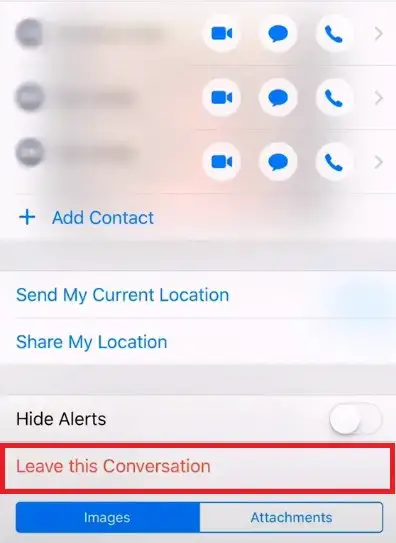 After you leave a chat, you will no longer be able to see that group's conversation or text messages. In addition, if you need to rejoin the group, one of the members must add you back to the group.
iPhone muting group texts – How to Mute a Group Text on an iPhone
You can always silence a discussion if you don't want to leave it. You will still get messages from the chat if you mute it, but you will not receive any notifications about those messages.
As a result, it would be less aggravating for you. If you're in a family group and don't want to leave because it would be impolite, you may always mute the group so you don't get any alerts from it.
To turn off the group chatter
Go to the discussion in the messaging app.

Tap the icon that looks like a I at the top of the group discussion.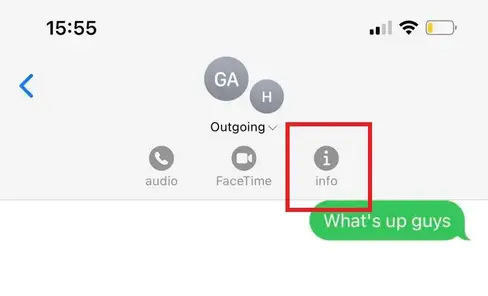 3. The "Hide notifications" option is located just above the "leave this chat" option.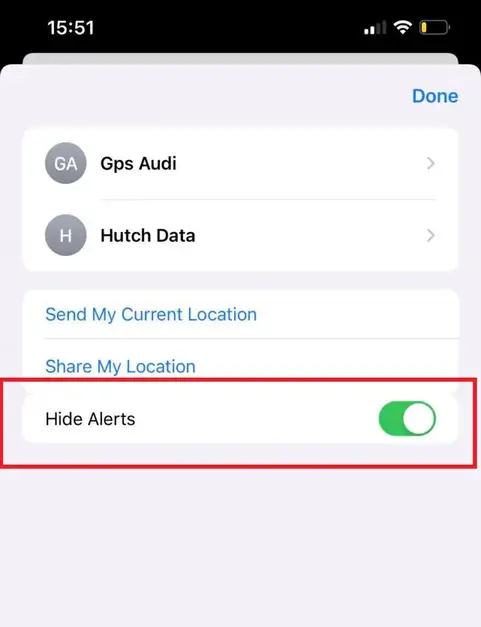 4. To silence the dialogue, turn it on.
There's also a quick method to accomplish it. Swipe left on the chat you want to silence in the inbox without opening it and hit the notifications button, which looks like a bell symbol with a line through it.
The way you receive other text messages or notifications is unaffected when you mutes a chat.
Creating a group in iPhone
There may be occasions when you need to create a group on your iPhone to send a single message to a few people. You may have been added to other people's groups, but you may not know how to start your own, so we'll show you how to do so on your iPhone below.
You may now send an iMessage, an SMS, or an MMS to these people. The group will be an iMessage group if all of the members have iPhones; otherwise, it will be a conventional text messaging group.
Group iMessages are significantly secure and quicker than regular SMS since they travel via Apple instead of your cell service provider. Members of iMessage groups may do a lot more with them, such as share photographs and videos, transmit audio clips, and view all of their messages in a thread view with all of the answers from other members.
To get started, make sure your smartphone is running the most recent iOS version and that you're connected into your iCloud account using your Apple ID.
To begin, use the Message app (normal SMS message app or the iMessage App)

Select the compose button, which resembles a blue square with a pen inside.

To add individuals to the chat, go to the 'TO' area and either input the names of your contacts or click the + button.

After you've added all of your contacts, put your message in the message area and click the blue arrow to send it.
 Others will receive the message once you send it. If you're in an iMessage group, their replies will appear in the same group chat as their name.
Adding or deleting someone from your contact list
Now, if you wish to add someone to the group later, you may do it quickly by following the instructions below.
To add someone to a discussion, first open it.

Tap the message thread's upper right corner.

The symbol with a "I" on it should be tapped.

Now you should see an option that reads "add contact," which you should choose.

Type the person's name or phone number, then press Done to add them to your contact list.
Removing a contact
Up until step 3, follow the instructions outlined above.

You will now see a list of names that represent the group's members.

Locate the individual you wish to get rid of and swipe left on their name.

There is now a "delete" button available. Hit it, then tap done to confirm your decision.
Naming a group message
When there are a lot of group messages, it's difficult to find the one you're looking for. So you might give each group a distinct name to make it easier to locate them.
Messages that have been opened

Tap the top of the thread to rename the dialogue you wish to rename.

The information button, which has an "I" letter on it, should be tapped.

You can now view your selections. Change your name and your picture.

You may give your group whatever name you like, and you can also include a photo to make it easier to locate.

Done with the tap.
So that's the fundamentals of group messaging. The procedures listed above also work on the iPad. Ensure that your inbox is free of unsolicited communications.