Wearable smart devices are gaining popularity. It is no surprise that the Apple Watch is one of the most popular devices among these wearable smart devices. The Apple watch has been gaining popularity due to its many features such as fitness tracking, workout recording, etc.
Another important feature of the Apple Watch is emergency calling. We will discuss today what emergency contacts are, as well as how to set up emergency contacts on the Apple watch.
What are the emergency contacts on the Apple Watch?
The emergency contacts are those people who will be contacted in the event of an emergency by the apple watch. You can add or remove emergency contacts as you see fit.
In the Apple Watch, if you call a SOS number (such as 911) the device will share your location with that service. Also, a text message will be sent to the emergency contact regarding the SOS. 
These parties can be notified in case of an emergency, which will allow them to begin helping you immediately. The watch has this feature, which makes it a useful tool.
How to add emergency contacts to your iPhone using the Apple Watch
If you wish to enter your emergency contact information into your apple watch, you must first sync your watch with your iPhone, and ensure the watch is connected to the iPhone.
Open the "Health App" on your iPhone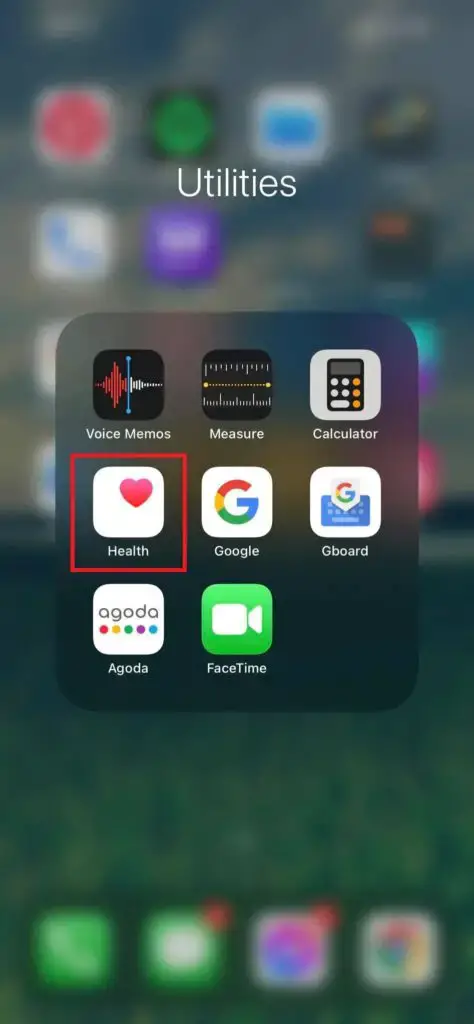 2. Click on the profile icon to open your profile.
3. Press the Medical ID button.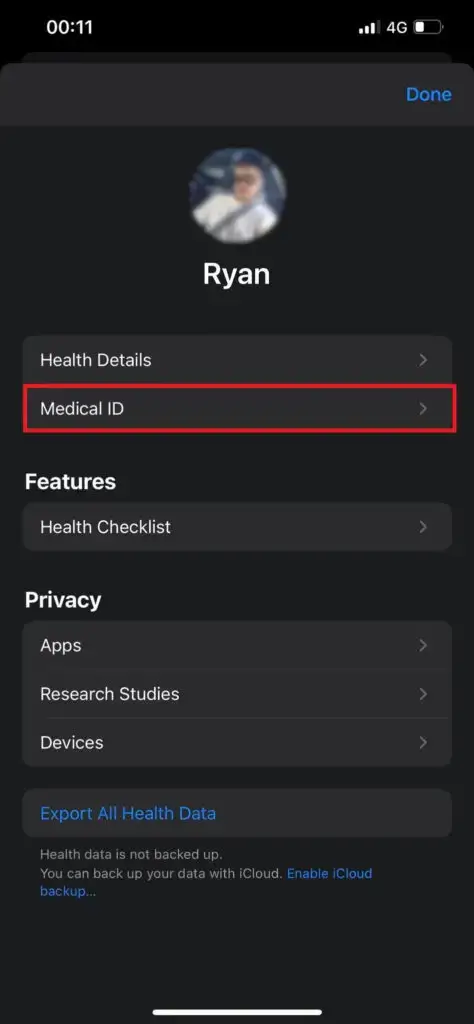 4. You will find an emergency contact section. Enter a new contact by clicking "Add".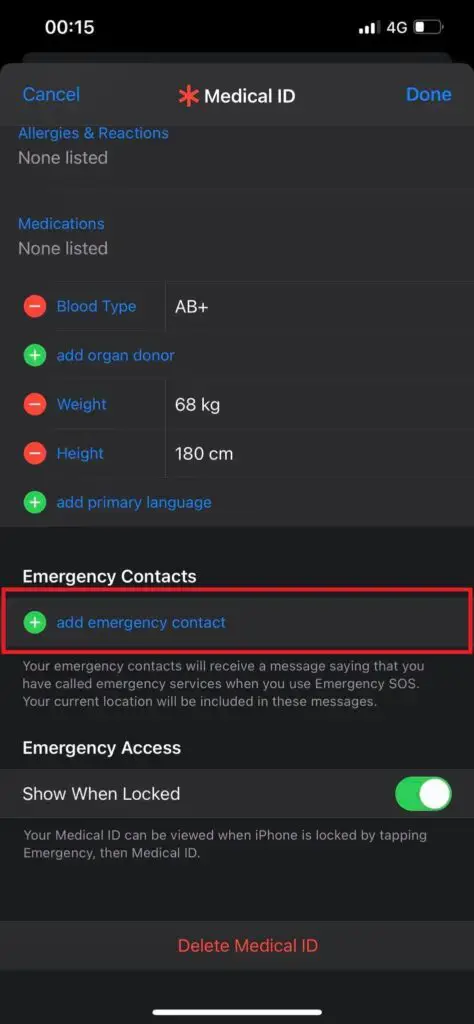 5. Type the name, telephone number, and relationship of the emergency contact.
6. Click "Done" to save.
Remove an emergency contact by:
Go to the health app

to view your profile.

Select Medical ID.

Uncheck the Emergency Contacts box.

Then click on Done.
How to call SOS from your Apple Watch
A SOS service is an emergency service such as the police, fire, or ambulance. You can contact SOS services via your watch in an emergency. You should, however, ensure that your watch is connected to a wifi network and that you have enabled wifi calling on your watch.
Press and hold the side button.

The emergency SOS button will now appear. Pushing and holding the button will call SOS services.
The Apple Watch will contact the local SOS service based on your location. This means that you need not worry about where you are. The SOS service will be automatically informed of your location. 
When you use SOS services, your apple watch will also send a text message to an emergency contact and provide updated location information as you move. If you do not want your emergency contacts to receive text messages, you can cancel this option.
How to set up Fall detection on an iPhone
This is one of the coolest features of the watch. People have even died thanks to it. Falls are detected when you do not move after a hard fall. It will then alert SOS services if you don't answer the notification. 
There are other types of physical activity that Apple Watch can mistake for falling. If you have activated this, you'll need to check your Apple Watch notifications.
Go to your iPhone's Watch app.

Click on My Watch.

Enable fall detection.